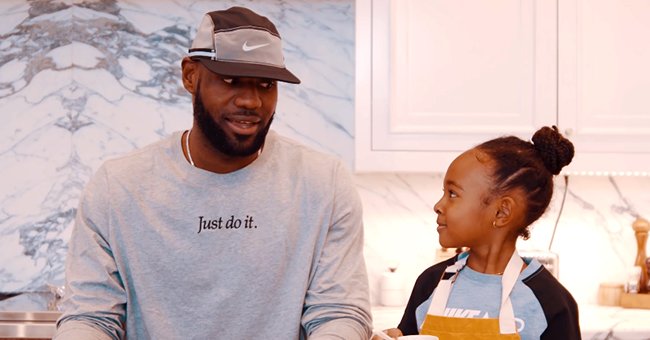 LeBron James' daughter, Zhuri, who launched her Youtube channel, "All Things Zhuri," early this year, captured the attention of her fans with a recent post of a cute photo of her.
Lebron has been on the discussion table for the N.B.A. G.O.A.T. (Greatest Of All Time) for as long we can remember.
The two-times Olympic champion is also known for being a supportive dad to his three awesome kids and a loving husband to his wife, Savannah.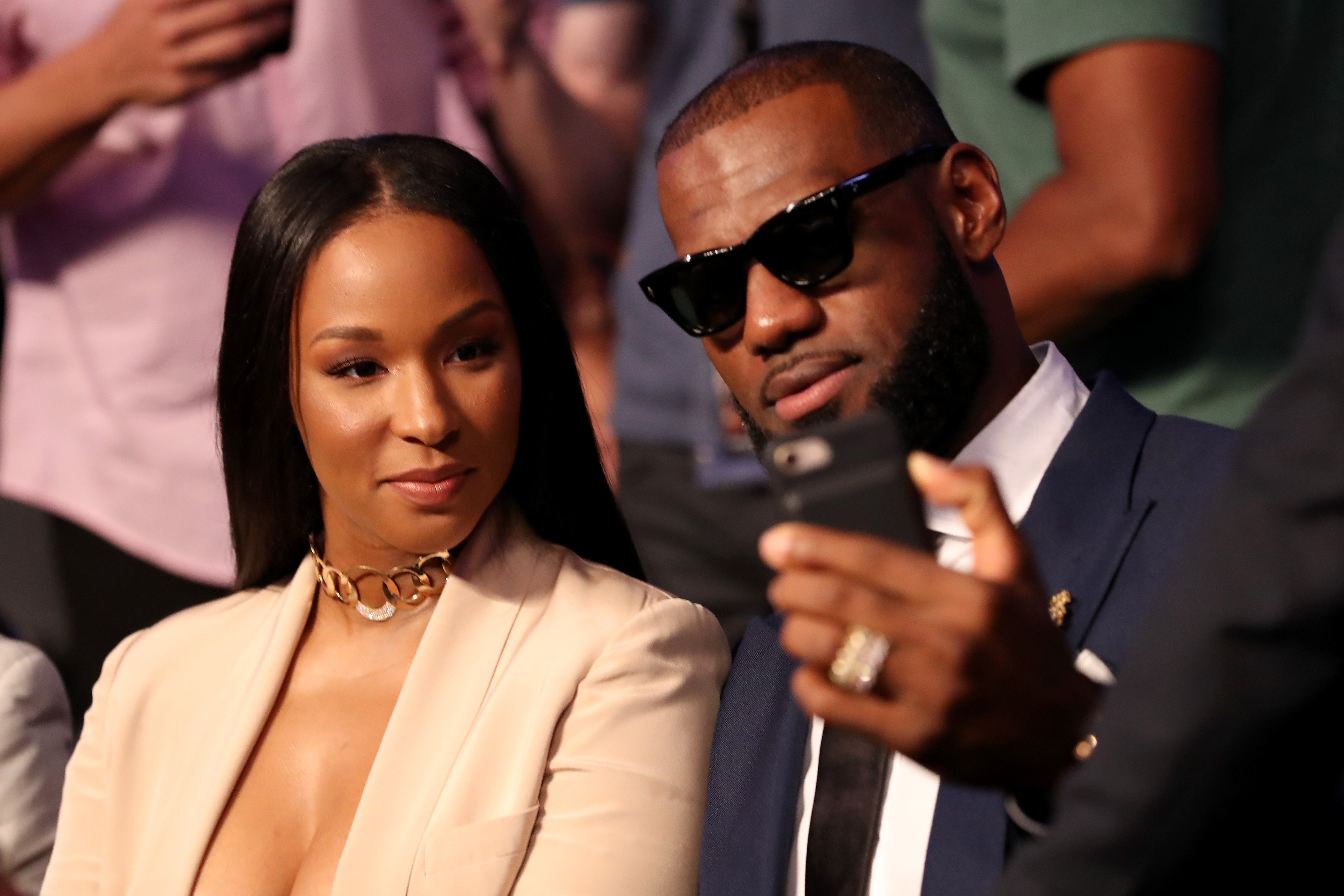 LeBron & Savannah James at the boxing match between Floyd Mayweather Jr. & Conor McGregor on Aug. 26, 2017 in Las Vegas | Photo: Getty Images
His only daughter and budding youtube star, Zhuri James, took to Instagram to post a cute photo of herself showing off her magnetic smile and nicely done pigtails.
The five-year-old introduced herself to the world in the caption and asked her fans to drop the city they're from in the comments.
Zhuri already announced the launch of her new youtube channel in December last year on her father's Instagram page. Lebron posted a short clip that introduced the youngest member of the James family to the world.
It's evident that Zhuri has captured the attention of her fans with her bright smile and bubbly personality. Many have spoken of how it's a great thing for the girl to begin such a lucrative endeavor at a young age.
Lebron James showed his support for his "Princess Zhuri Nova" by announcing the expected launch of her youtube channel and explaining how great it would be to let the fans see his family through her eyes.
The four-time M.V.P. has shown how important family is to him on countless occasions. A most recent time would be his decision to wear the jersey number of Gigi Bryant, daughter of late Kobe who passed away last month.
This year's N.B.A. all-star game will feature both teams paying tribute to Kobe and Gigi Bryant. One team would wear Gianna's jersey number, 2, while the other wears Kobe Bryant's famous Number 24.
Lebron James, who was elected as his team's captain, decided for his team to put on the number 2 in honor of Gianna Bryant. When the champion was asked why he made the decision, and he replied, "Zhuri."