Michael Jordan is arguably the greatest NBA player of all time, but it didn't prevent his ex-wife, Juanita Vanoy, from suing him one year after he popped the question. They married shortly after.
Relationships are tricky, and it gets more complicated if you are a professional basketball player spending half of your time on the road with tons of money and aggressive groupies willing to do anything to be with you.
Michael Jordan knows it all too well. Still, he and Juanita Vanoy were married for 17 years. The start of their romance was quite unusual as she sued him before tying the knot.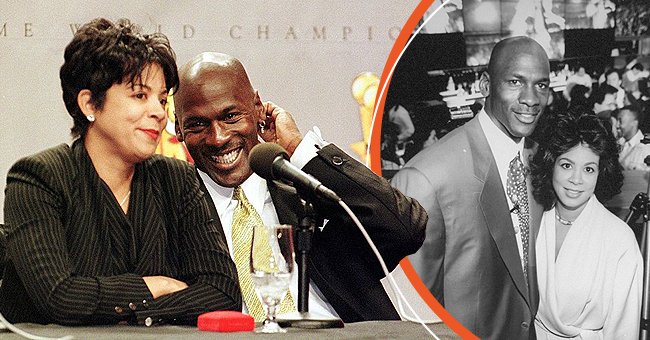 Michael Jordan and Juanita Vanoy in January 1999 [left]. Jordan and Vanoy in April 1993 [right] | Photo: Getty Images
JORDAN AND VANOY'S MEETING
In 1985, a couple of years before Jordan's prime years started, he met Vanoy. Born in June 1959, she was a loan officer from the Southside of Chicago trying to get an associate's degree at a junior college.
The couple met through a mutual friend at a Bennigans restaurant in Chicago after one of the Bulls games. The person who introduced them considered they would make a good couple, and they were right.
On New Year's Eve in 1987, less than two years into their relationship, he invited her to a fancy restaurant in Downtown Chicago and proposed. Things stalled after that, though.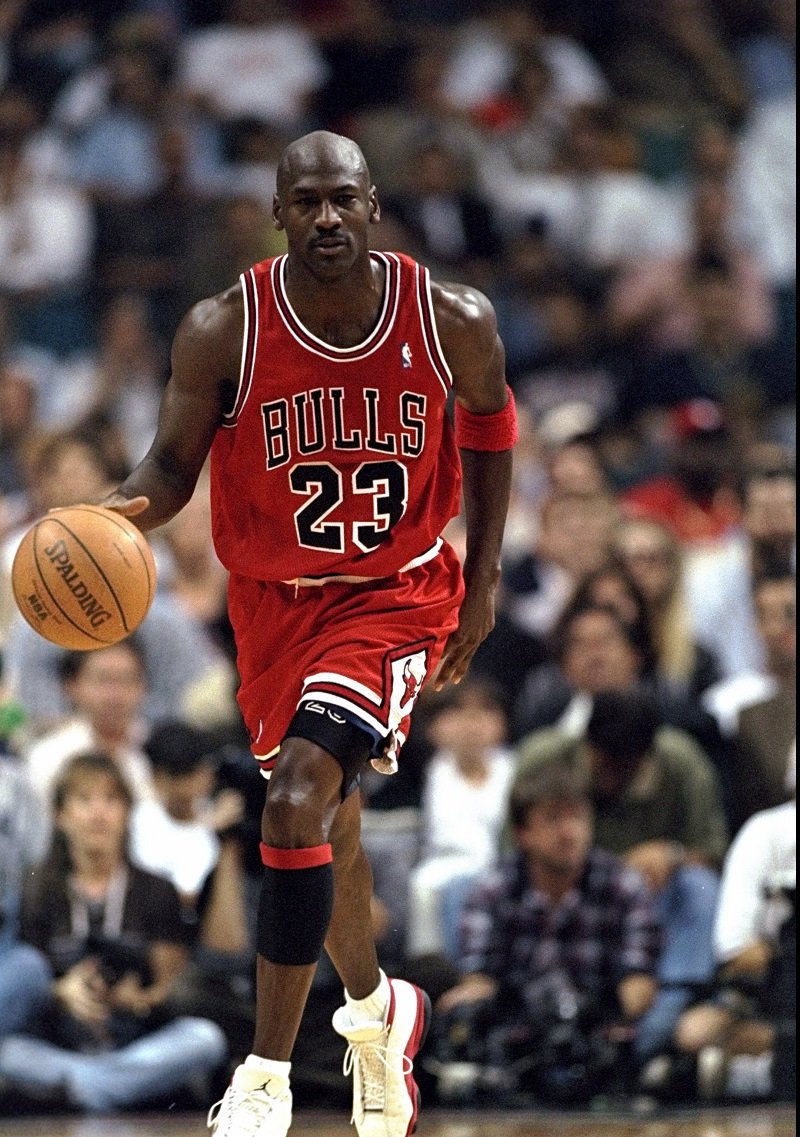 Michael Jordan on January 1998 at the Miami Arena in Miami, Florida | Photo: Getty Images
By July 1988, one and a half years after Jordan popped the question, Vanoy was still unwed. Apart from the fact that she hoped to be at least planning the wedding by that point, she was also pregnant.
The situation was so dire that she felt Jordan would not cooperate, pay attention, or respond to her without legal representation, so she started looking for an attorney.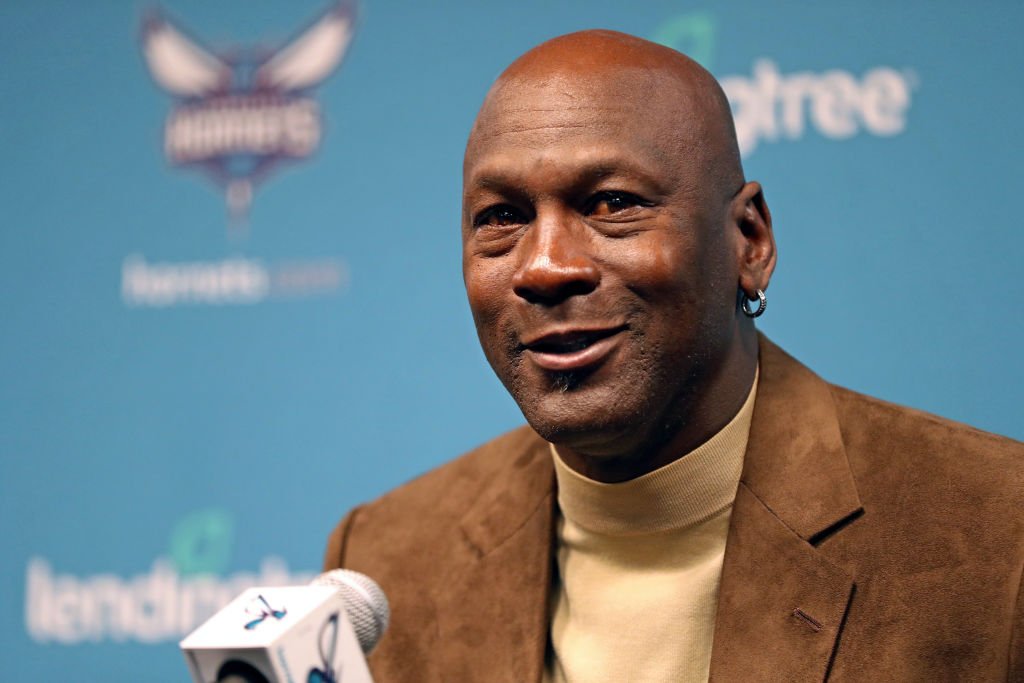 Michael Jordan in Charlotte, North Carolina on February 12, 2019 | Photo: Getty Images
Vanoy eventually hired Michael Minton, one of the most popular domestic lawyers in Chicago. Minton explained that Vanoy, five months pregnant at the time, had no bitterness or anger towards Jordan. She was just "resolute." He added:
"She was very disciplined. And she's very realistic. She knew what she had to do. She was not the least bit indecisive."
It has also been reported that, while Jordan was a legendary basketball player with plenty of money and fame, Vanoy was never intimidated or blinded by him as she knew her position in their relationship.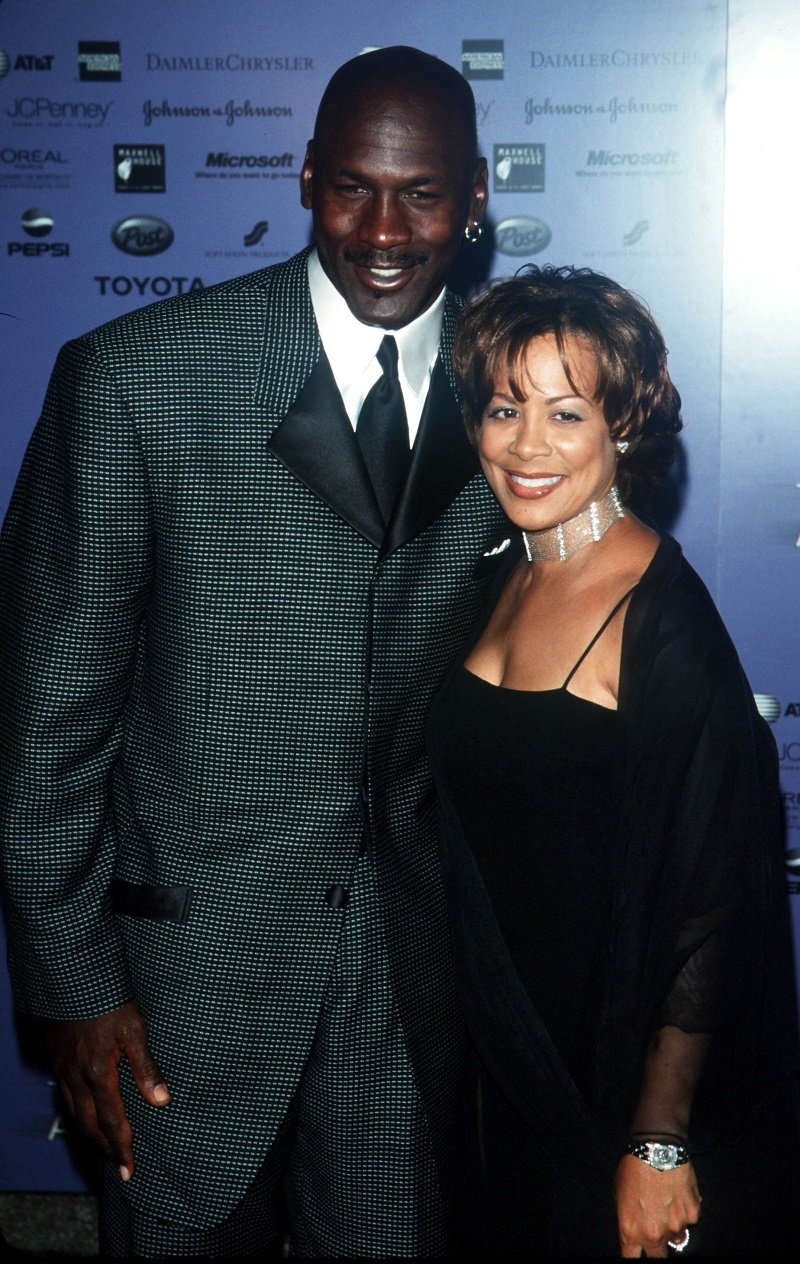 Michael Jordan and wife Juanita Vanoy on April 14, 2000 in New York City | Photo: Getty Images
Vanoy and Minton planned to pursue a paternity suit against Jordan, and when he contacted the NBA player through the Chicago Bulls that July, he was "very noncommittal."
Minton explained that while Jordan and Vanoy had been dating for about three years, they didn't have the best communication skills. She was not an opportunist, either – she just wanted to secure her child's future.
However, Jordan wouldn't respond to her or their unborn child's needs. When Minton talked to Jordan, he explained that he could either admit paternity voluntarily or get involved in a paternity action that would be a public record.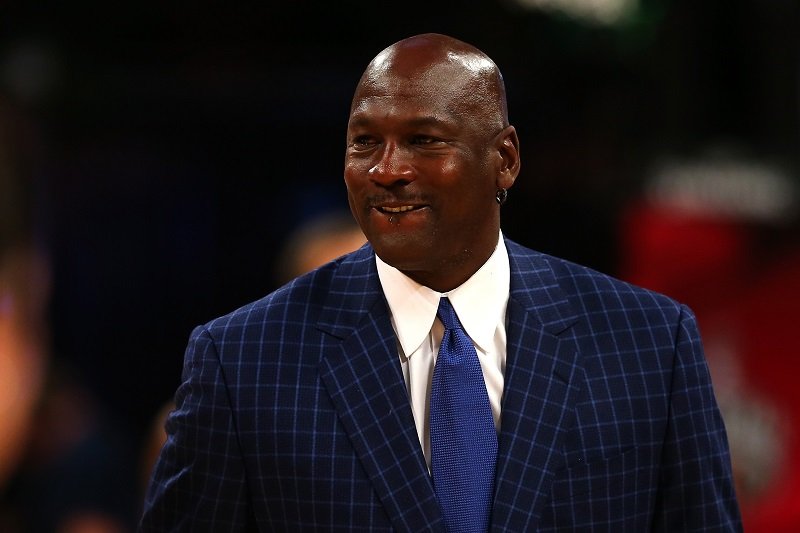 Michael Jordan on February 14, 2016 in Toronto, Ontario | Photo: Getty Images
Jordan's response was to send Minton over to his lawyers, and a two-and-a-half-year negotiation took place. Although the basketball legend admitted paternity within a few months, the financial aspects of the suit continued.
What shocked everybody the most was that Jordan and Vanoy kept dating during all that time. She gave birth to Jeffrey in November 1988, and everything seemed great in their relationship.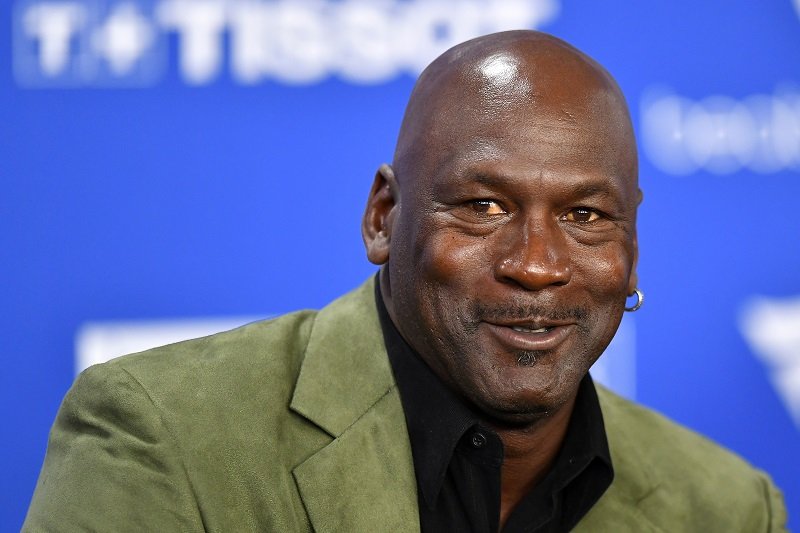 Michael Jordan on January 24, 2020 in Paris, France | Photo: Getty Images
NOT A PRENUP BUT A POSTNUP
In July 1989, Vanoy told Minton that she and Jordan were about to tie the knot and asked him to create and negotiate a prenuptial agreement.
That September, Minton was shocked to learn that his client and Jordan tied the knot at the Little White Chapel in Las Vegas. He mentioned the prenuptial agreement, mainly because it had not been signed, but Vanoy told him to work on a postnup.
In February 1991, the married couple finally signed the postnuptial agreement. They went on to have two more kids – Marcus, born in 1990, and Jasmine, born in 1992 – but their marriage didn't stand the test of time.
In January 2002, after 12 years of marriage, Vanoy filed for divorce. The news was quite shocking for some people, especially because they had renewed their vows only four months earlier.
Given that Vanoy and Jordan always kept the details of their relationship away from the spotlight, it was unclear what led to that decision. Some believed that Jordan's second NBA comeback as a Washington Wizards player – which resulted in more time away from his family – deteriorated their romance.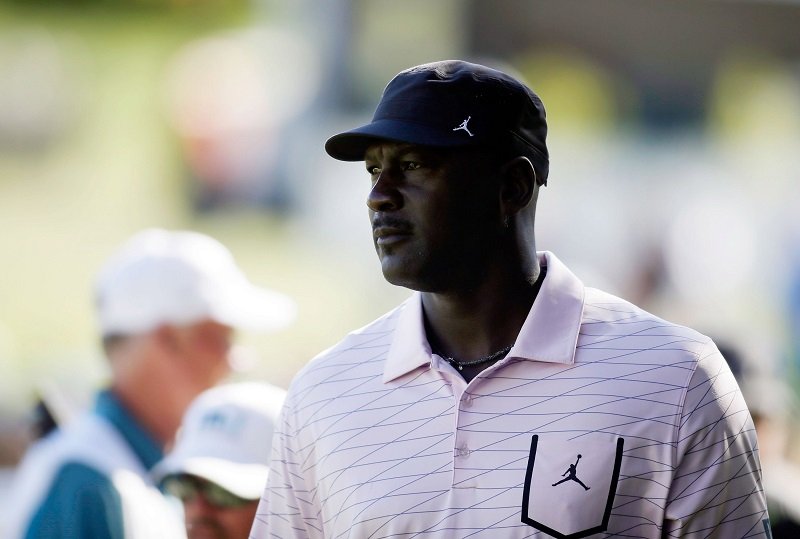 Michael Jordan on April 6, 2014 in North Las Vegas, Nevada | Photo: Getty Images
If that wasn't enough, a private investigator from Chicago named Ernie Rizzo discovered Jordan in "compromising situations" with different women, including a stripper from Denver, for a whole decade.
Jordan and Vanoy made amends, and she withdrew her divorce petition the following month. However, they announced their separation in a joint statement in December 2006.
Again, the details of their separation were kept under wraps, but she received $168 million in the divorce settlement. Jordan also had to pay over $2 million in legal fees, so it was one of the most expensive divorces in sports history.
Vanoy was one of the most prominent absentees in Netflix's "The Last Dance" – a documentary about the Chicago Bulls's final championship season in 1997-98. However, there was nothing dramatic about it.
According to the series's director Jason Hehir, it was a creative decision as he didn't want any wife or kid to be part of the project. He got the storytellers he needed to cover the story from every angle.
Jasmine Jordan, Vanoy's daughter with the NBA star, also said there was no reason for her to go down memory lane as she was at the championship, the retirement ceremony, and pretty much everywhere else.
At the moment, Jordan is married to Cuban-American model Yvette Prieto. They tied the knot in 2013 and welcomed identical daughters Ysabel and Victoria in 2014. As usual, their personal lives are as private as possible.