Neymar Jr is a Brazilian professional football player. He is considered one of the most popular athletes of this generation. He scored a "brace" in a football match in a win over a team called "Montpellier".  His team "Paris St Germain's Ligue 1" won the game 5-2. Moreover, he went on to imitate Stephen Curry through a particular celebration.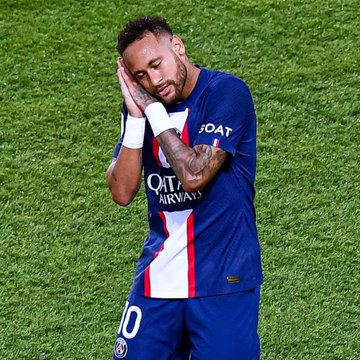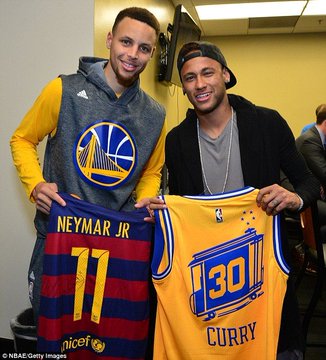 Not many people know what "brace" means. it is a term used to define a player who scores 2 goals in a single match. This is no simple feat, as shooting a goal in football is not the same as knocking down buckets in basketball. One must wonder what celebration of Curry's had an impact on Neymar. It must have been quite inspirational for another professional athlete to imitate it.
Neymar Jr is a fan of Stephen Curry and his night-night celebration
This has been one of the best seasons in Chef Curry's career. He won his 4th NBA title and the Finals MVP. Moreover, he also won the all-star game MVP and broke the record for most three-pointers made in the league. He has proved all the haters wrong with a superb run this NBA postseason.
Curry and the Warriors never faced an elimination game in these playoffs. Every team they faced was eliminated in 6 games. Nonetheless, GSW was expected by the oddsmakers to lose to the Boston Celtics in the NBA Finals. However, the veteran core managed to carry their team to its 4th title.
The Warriors faced and beat the Denver Nuggets, Memphis Grizzlies, Dallas Mavericks, and Boston Celtics to win the title this year. Moreover, Steph had a celebration that he used against every single team at least once in the playoffs. The "Night Night" celebration is the mind product of Steph. He puts his defender to sleep and makes his shot. Additionally, Curry would then clasp his hands together like someone going to sleep. Thus, the "night-night" celebration was born.
Now, there is no arguing that this looks absolutely cold-blooded. What makes this all the more special, is the fact that Curry won every series he used the celebration in. The Celtics fans were sending up prayers to the heavens when he brought out the celebration in the NBA Finals.
Neymar Jr has shown respect for Steph as a fellow athlete. He decided to pay Curry an ultimate form of tribute by using the "night-night" celebration as his team won the football game. One could argue that Neymar is copying Curry. But, they say imitation is the sincerest form of flattery. Thus, that is all we need to know to understand the situation.