Nikola Jokic returns home to Serbia, watches family's horses race amid fanfare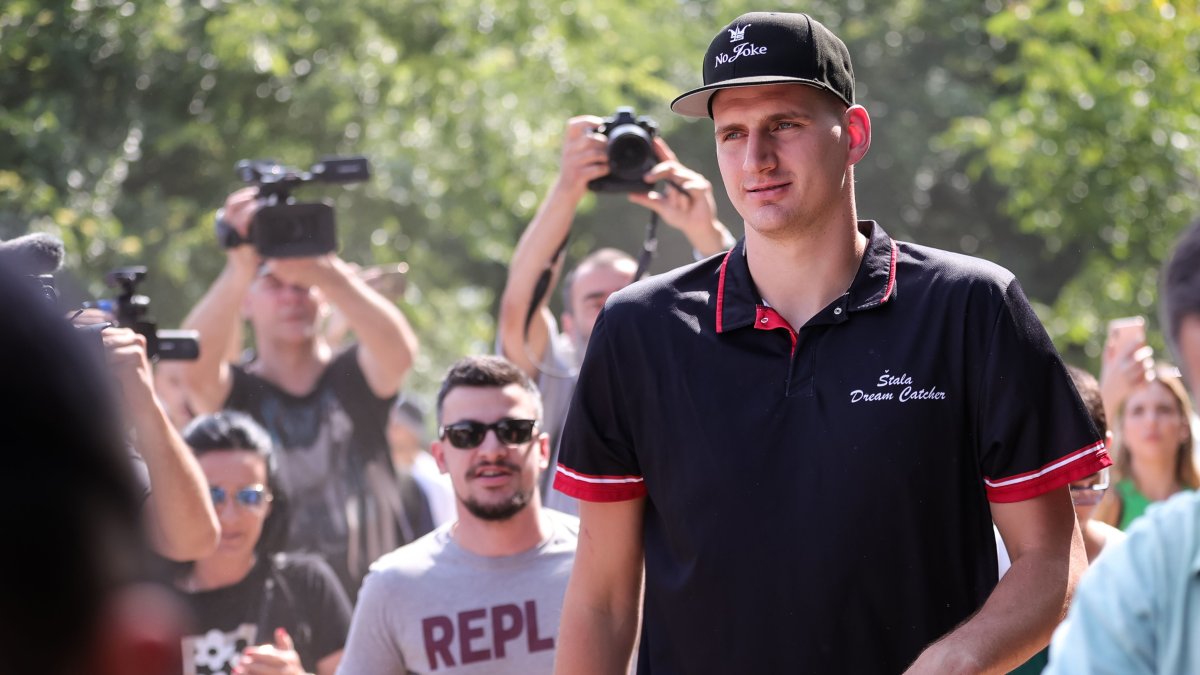 Nikola Jokic made it back to Serbia in time to watch his beloved horses race in his hometown.
Less than a week after leading the Denver Nuggets to their first NBA championship, Jokic was back in his hometown of Sombor on Sunday to enjoy his big passion of horse racing.
Thousands of his supporters in the usually sleepy northern Serbian town of some 47,000 people also converged on the local horse racing track where Jokic was watching his family-owned horses compete in harness races. Many had T-shirts with Jokic's portrait, some reading "Be the Next Champion" and "Sombor, the Town of Champions."
A billboard reading "Welcome Home MVP" showed Jokic with his No. 15 Nuggets jersey, also depicting galloping horses.
After winning the NBA title, Jokic was concerned about whether he could return home in time for Sunday's races after the team's victory parade in Denver on Thursday. He joked that he would ask Nuggets president Josh Kroenke to lend him the team plane to make sure he arrived on time.
This was a special day for the Sombor hippodrome. Beer and barbecue stands were in full swing, and so was the celebratory mood with people waiting in long lines to attend.
Jokic arrived late to the track, followed by local media. Famously shy and laconic, he was not in a talkative mood and declined to talk to journalists, passing them by as he entered the racetrack.
Appearing in the stands from time to time amid members of his family and friends, he watched every race his family's stable participated in, then disappeared out of sight. He was in the company of his wife and daughter, brother, father and friends.
The crowd erupted with applause and joy when Jokic first appeared, wearing a polo shirt that had the "Dream Catcher" inscription after the name of the first horse that he purchased years ago.
His father Branislav said Jokic wouldn't be answering questions from reporters.
"He told me 'Dad, I have had enough of publicity during these past few days,'" Branislav Jokic said. "And I believe him."
Jokic developed a strong passion for horses and horse racing in his youth and it nearly took him away from basketball when he was a kid, his father said.
Denver clinched the NBA title on Monday by beating the Miami Heat 94-89, with Jokic posting 28 points and 16 rebounds and collecting the trophy for the most valuable player of the NBA Finals.
Jokic, nicknamed Joker by his fans, is coming off a historic playoff performance, where he became the first player to lead the league in total points (600), rebounds (269) and assists (190) in a single postseason.