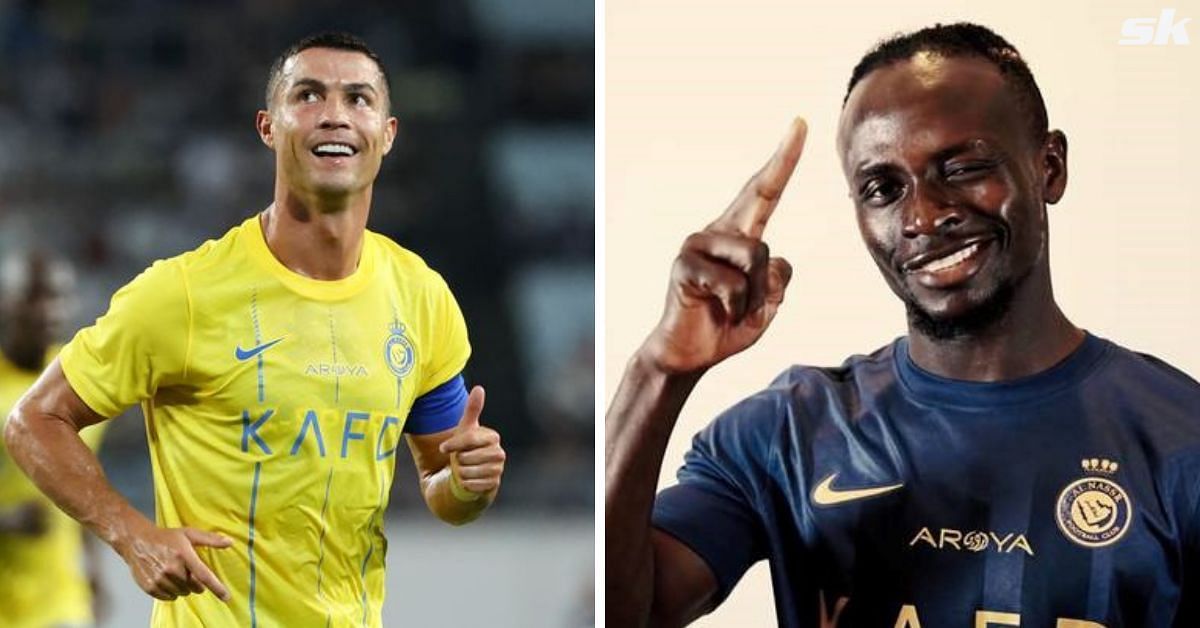 Sadio Mane congratulated Cristiano Ronaldo for his crucial goal that helped Al-Nassr secure a spot in the knockout stages of the Arab Club Champions Cup (ACCC) on Thursday, August 3. The former Liverpool star made his much-anticipated debut for the Saudi Arabian club after a blockbuster move worth £34 million from Bayern Munich.
In their last group stage match of the ACCC, Al-Nassr faced Egyptian club Zamalek and was on the brink of elimination when Zizo scored a penalty to give Zamalek the lead.
However, with only three minutes left on the clock, Ronaldo stepped up and saved the day by leveling the score in the 87th minute, securing a crucial draw. This propelled Al-Nassr into the quarterfinals round of the competition.
After the game, Sadio Mane congratulated Ronaldo for his crucial goal, which was pivotal in Al-Nassr's qualification. He said via an Instagram post:
"A new page is ouvre!!! Congrats for your goal Big Man @cristiano !!! On to the next round💪🏾thank @alnassr fans the support was amazing."
Ronaldo's Al-Nassr qualified as runners-up in Group C, with Al-Shabab claiming the top spot. While the Saudi club may not be entirely satisfied with their overall performance, reaching the quarter-finals of the Arab Club Champions Cup is a significant achievement.
Since arriving in the middle eastern country, Ronaldo has been a force to be reckoned with, scoring an impressive 16 goals in just 22 games for Al-Nassr. His goal-scoring prowess and leadership on the field have undoubtedly played a crucial role in the team's success.
While Ronaldo and Al-Nassr celebrate their qualification, they know the road ahead will only get more challenging. The knockout stages of the Arab Club Champions Cup will feature fierce competition.
However, with new signings, including Brozovic, Alex Telles, and Sadio Mane, Cristiano Ronaldo would like to fancy his chances in the first trophy chase of the new season.
---
Cristiano Ronaldo shares heartfelt celebration with Sadio Mane and other Al-Nassr teammates after securing a crucial draw
Cristiano Ronaldo's header secured a crucial draw for Al-Nassr, ensuring their spot in the knockout phase of the Arab Club Champions Cup. The 87th-minute goal was the deciding factor, placing them second in the group.
The video captured Ronaldo embracing his teammates, starting with new signing Sadio Mane, congratulating them for their efforts. The match marked Mane's debut for Al-Nassr, having recently transferred from Bayern Munich.
Here's the video:
The team's unity and celebration exemplified the spirit of sportsmanship. With Cristiano Ronaldo's leadership, Al-Nassr prepares for an exciting quarterfinal against Raja Casablanca on Sunday, August 6.