Curry back in full practice mode for Warriors
Curry back in full practice mode for Warriors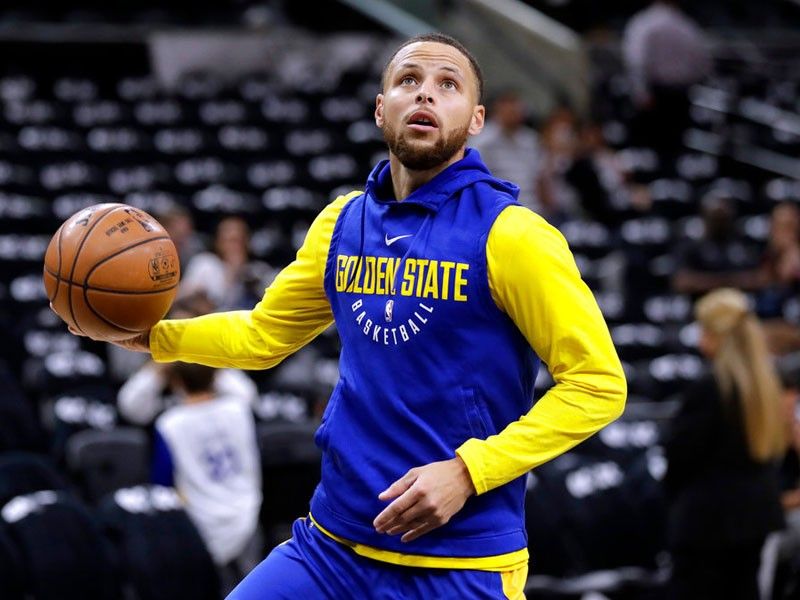 OAKLAND, Calif. — Stephen Curry resumed full practice with contact and could play for the defending champion Golden State Warriors as soon as Game One of the Western Conference semifinals Saturday night (Sunday Manila time) against New Orleans.
Curry looked strong as he practiced Thursday (Friday Manila time) wearing a protective brace over his sprained left knee, which has sidelined him since the injury March 23 — the same day he returned from a six-game absence because of a hurt right ankle.
https://sja.sportradar.com/w/Philstar Global/608110-43374-3428/373100
Coach Steve Kerr is calling Curry questionable for Saturday (Sunday in Manila). That could change if the two-time NBA MVP still feels fine Friday and is fine after one more day of full practice before the Pelicans visit Oracle Arena to begin the best-of-seven series.
"Steph practiced at 100 percent, he did everything, he looked good," Kerr said. "What we have to do is see how his body responds the rest of the day, put him through another practice tomorrow. I think he needs to string together two good days but it was very positive today. … I think it's been coming along pretty well. When we were in San Antonio and I was asked a question about how he was doing, I think I was able to give an answer, 'He's doing great but we haven't ramped him up yet.' I think today was an important day because it's the first time he's actually gone live action and he was allowed to go through practice. And he appears fine."
Curry went through his usual shooting work with Kevin Durant from various spots after practice, cutting and exhibiting his fancy footwork and dribbling skills. The Warriors have played well without their floor leader, eliminating the San Antonio Spurs in Game Five of the first-round series with a 99-91 win Tuesday.
https://sja.sportradar.com/w/Philstar Global/14435950/333100
The Pelicans will present a different, faster pace for the Warriors, so getting Curry back to push the ball and direct the offense would be important. Andre Iguodala, the 2015 NBA Finals MVP, started in the first round in his place while Quinn Cook handled point guard duties late in the regular season with Curry out.
"We're excited. I know he's very eager to play," said Klay Thompson. "He's a competitor, so sitting out I know kills him. We can't wait for him to get back whenever that is."