Unforgettable Encounter: Dwyane Wade Creates Lifelong Memory After Michael Jordan's Club Rejection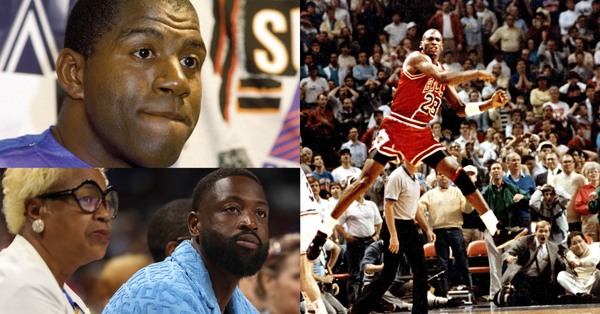 NBA stars often serve as inspirations to the players that come after them. Whether it's Allen Iverson inspiring the likes of Kyrie Irving and Stephen Curry, or Michael Jordan inspiring Dwyane Wade, everyone takes inspiration from someone. As a Chicago native, the influence of Jordan on Wade was always immense. On the day of his Hall of Fame induction, Wade took out a chunk of the time to talk about that influence.
Dwyane Wade recalls iconic MJ play from Magic Johnson's final series
Over their careers, the similarity between the two players is apparent as day. Both are high-flying two-way players. Both are mid-range assassins. Today, both stand synonymous with their teams' histories. While MJ became the all-time leader for shooting guards in steals, Wade took home the same record for blocks. All in all, the similarities were clear.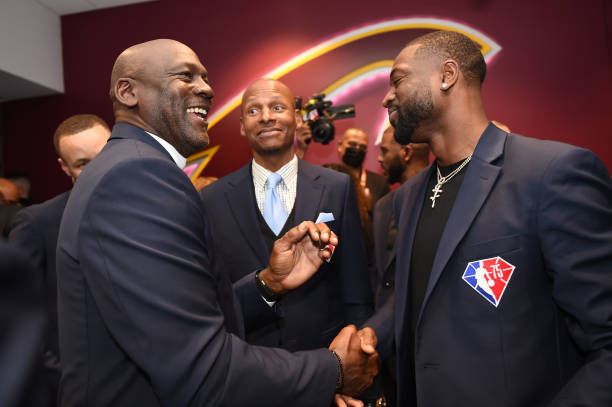 Taking center stage for his speech, Wade was quick to talk about that same influence. "I studied the player that had replaced my pops as my favorite player – Michael Jordan. He captured my imagination and fuelled my aspirations, all at the same time. He created moves that immediately made me rush to my backyard to recreate them."
Going on, Wade recalled MJ's iconic mid-air hand switch layup in the 1991 NBA Finals that proved to be Magic Johnson's final series. "He took one dribble, he took off with one hand like he normally does. Then, he decided to switch it in mid-air to the left." He revealed how he spent days practicing that same move to perfect it. In the end, D-Wade finished with, "I was hoping to bring some of his style into my own game."
Suffice it to say, Wade succeeded on both fronts. Firstly, he brought that same flair that made Jordan so popular.